click to view slideshow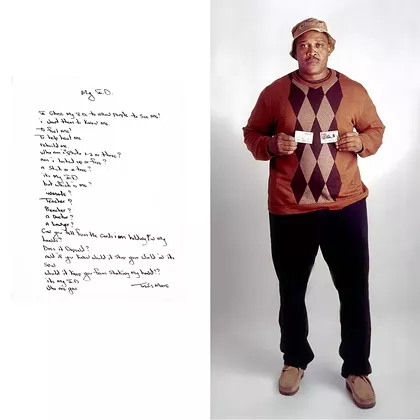 A Conversation with Cleveland Photographer Chuck Mintz on his Compelling Project "Precious Objects"
A: There were a lot of them. There were two that are really pretty special for me. One is a fellow by the name of Trevis, who brought in his inmate card from prison and his library card. He wrote a poem as his written statement, a poem about identity. I think we all struggle with identity. This whole idea of identity- how we identify ourselves, how others identify us, it's all very compelling.
View Slideshow
(20 images)
From:
Uploaded: Oct 10, 2013 | Post Comments