Photo via TownHall
Located in the heart of Ohio City, TownHall is truly a unique dining experience. Using fresh, local ingredients, TownHall strives to offer healthy and delicious options, including gluten free and vegetarian items. Part bar, part café, the diverse options at TownHall will keep everyone happy. Try the sweet potato pancakes, and if you're in the mood pair it with a spiked milkshake.
Photo via Instagram
Around the Corner Café has coconut cakes, which is certainly one of the most unique pancake dishes in Cleveland. They mix traditional pancake batter with coconut flakes, cook it up and serve it with warm berry sauce, home fries, fruit, bacon and sausage.
Photo via Instagram
Sweet Melissa's has an incredible assortment of pastries, all of which are divine. The restaurant also has extensive brunch, lunch and dinner menus. All of the pastry is made in-house, and there are now many vegan and gluten-free options to suit every dietary need. We recommend the apple cinnamon pancakes, served with pure maple syrup.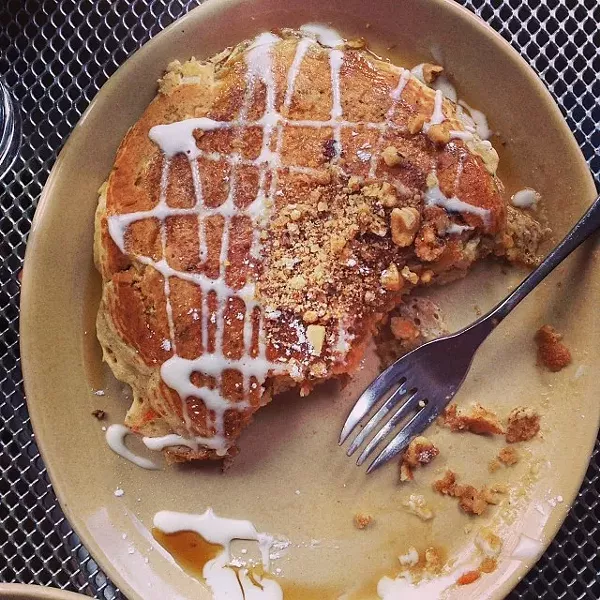 Photo via Instagram
First Watch opens at 7:00 a.m. and serves up some of the freshest meals imaginable. The restaurant is one of the pioneers of the "daytime café" concept. The carrot cake pancakes are a healthy, fresh breakfast-dessert combination that's sure to start your day off right.