! -- End Google Fonts -->
Narrow Search
Narrow by date

Category

Neighborhood

Show only

Occurrence
Other Searches
Comedy Today
2 total results
Fri., Oct. 19
Comedy
Not many people can fire off the quick, witty jokes like DL Hughley. He can take serious matters like race relations and spin them into sidesplitting satire, tiptoeing along the edge of offensive and hilarious, yet still remaining totally loveable. Nothing is off limits for this guy. Funny subjects include Paula Deen, high blood pressure, Superbowl commercials and Cuban Olympic swimmers. He performs tonight at 7:30 and 10 at the Improv, where he has shows scheduled through Sunday. Tickets are $35. (Liz Trenholme)
Improv Comedy Club & Restaurant
(map)
1148 Main Ave.
Downtown/Flats/Warehouse District
216-696-IMPROV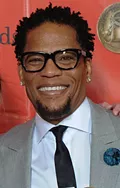 Fri., Oct. 19
Comedy
A comedian, writer, and actress who has performed in stand-up specials for both HBO and Comedy Central, Whitney Cummings created and starred in the NBC series Whitney and was also the co-creator and co-writer of the Emmy-nominated CBS comedy series 2 Broke Girls. She's even written a book (I'm Fine and Other Lies) and directed a film (The Female Brain). She likes to talk about feminist issues and given the current political climate should have plenty of new material for the shows that take place tonight and tomorrow night at 7 and 9:30 at Hilarities. She performs at the club on Sunday at 7 p.m. as well. Tickets start at $30. (Niesel)
Hilarities Comedy Club
(map)
2035 East Fourth St.
Downtown/Flats/Warehouse District
216-241-7425

Showing 1-2 of 2 total results in this search.
Newsletters
Never miss a beat
Sign Up Now
Subscribe now to get the latest news delivered right to your inbox.