Art Exhibits Today – Image
6 total results
Wednesdays, Fridays, 10 a.m.-9 p.m. and Tuesdays, Thursdays, Saturdays, Sundays, 10 a.m.-5 p.m. Continues through Dec. 2
Museum Exhibits, Art Exhibits
Cleveland native Allen Ruppersberg (born 1944) pays homage to his hometown in this new body of work. Commissioned by FRONT International: Cleveland Triennial for Contemporary Art FREE
Cleveland Museum of Art
(map)
11150 East Blvd.
East Side/University Circle/Little Italy
216-421-7350

Through Nov. 18, 10 a.m.-5 p.m.
740-354-5629
Art Exhibits
Anthony Eterovich was a Cleveland artist who steadfastly celebrated that city in his art throughout his entire life. He studied under John Teyral and Viktor Schreckengost at the Cleveland School of Art (now the Cleveland Institute of Art) after receiving a full scholarship; he in turn influenced countless students while on faculty there for more than 50 years. His work is in the permanent collections of the Butler Institute of American Art, the Cleveland Museum of Art, the Artists Archives of the Western Reserve and ARTneo.
Southern Ohio Museum
(map)
825 Galia Street
Southern OH
(740) 354-5629
Sat., Nov. 17, 10 a.m.-5 p.m. and Sun., Nov. 18, 10 a.m.-4 p.m.
440-227-7471
lauren@dunhamtavern.org
Art Exhibits
Discerning dealers offering 19th-20th century antiques, collectibles, and decorative arts. Friday preview dessert reception, $60/person. Weekend admission, $10 (good for both days). Guest speaker Tess Rosch from Early American Life magazine at 12:00 pm on Sunday. $60 preview dessert reception; $10 weekend admission (good for both days)
http://dunhamtavern.org
Shaker Heights Country Club
(map)
3300 Courtland Rd.
Eastern Suburbs
216-991-3660

Sat., Nov. 17
Art Exhibits
The entire first floor of BAYarts Huntington House will be transformed into a decorated winter wonderland for today's Holiday Shop Open House Weekend. The event will that feature the work of over 100 local artists offering jewelry, tote bags, mugs, ornaments, soaps, candles, framed artwork, holiday cards, holiday décor, apparel and more. It runs from 10 a.m. to 5 p.m. today and tomorrow. (Niesel)
BAYarts
(map)
28795 Lake Rd.
Western Suburbs
440-871-6543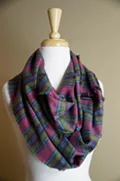 Sat., Nov. 17, 5:30-9:30 p.m.
216-651-1879
inthe216shop@gmail.com
Art Exhibits
Hot Mess is a new exhibition put on by 3 friends and owners of e11even 2 gallery; Christina Sadowski, Billy Nainiger, and R!ch Cihlar. Hot Mess, is a visual representation of how we all feel during any stressful time, in this case ramp-ing up for the holidays "in Cleveland." Works included in this exhibition are Cleveland based images from city views, to iconic movies, and the other landmarks. Sadowski focuses on photography, Nainiger's attention is placed on mixed media, and Cihlar's work is a mix of spray paint and found objects. Hot Mess opens Saturday, November 17th, 5:30p-9:30p Free to the public
https://www.facebook.com/events/2228987614093274/
In The 216
(map)
11512 Clifton Blvd
West Side/Ohio City/Tremont/Detroit Shoreway
216-651-1879
inthe216shop@gmail.com

Sat., Nov. 17, 6-11 p.m.
440-781-4515
info@graffitiheart.org
Fund-Raisers, Art Exhibits
3nd Annual Graffiti HeArt Scholarship Fundraiser featuring local CLE urban artists performing live art, silent auction, raffles, food, and wine! Tickets are $45 and include entry to this private event, your first glass of CLE Urban Winery wine, appetizers provided by Bob Sferra Cullinary Occasions, live music by Alexis Antes and DJ Lee Majors! Live art installation performances by Bob Peck, R!ch Cihlar, Eileen Dorsey, Osman Muhammad, Garrett Weider, Rust Belt Monster Collective (Randy and Jim "Rev"), Ayumi Fukumoto, and Faderesistantartist to be auctioned off during the event! Interested sponsors, please contact info@graffitiheart.org or call (440) 781-4515. $45
https://tinyurl.com/GraffitiGrapes18
CLE Urban Winery
(map)
2180B Lee Road
East Side/University Circle/Little Italy
2164178313
destiny@cleurbanwinery.com
Showing 1-6 of 6 total results in this search.