Art Exhibits This Weekend
2 total results
Sat., Nov. 17
Art Exhibits
The entire first floor of BAYarts Huntington House will be transformed into a decorated winter wonderland for today's Holiday Shop Open House Weekend. The event will that feature the work of over 100 local artists offering jewelry, tote bags, mugs, ornaments, soaps, candles, framed artwork, holiday cards, holiday décor, apparel and more. It runs from 10 a.m. to 5 p.m. today and tomorrow. (Niesel)
BAYarts
(map)
28795 Lake Rd.
Western Suburbs
440-871-6543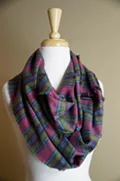 Fri., Nov. 16, 5-9 p.m. and Fri., Dec. 21, 5-9 p.m.
216-570-8201
northcoastpromo@hotmail.com
Fairs/Festivals, Art Exhibits
Free Admission! Join us on the First Floor in SmART Space and/or the Ramp Level of the 78th Street Studios for Third Friday Art Walk between 5pm -9:00 pm. Indoor Art Walk with 50+ Studios and Galleries. Northcoast Artisans' Market features up to 20 local ever changing guest artists each month. Fine Art & Handmade Crafts – Support Local Art and Small Business! This show is held every Third Friday from January through December - Applications accepted all year. 1305 W. 80th Street Cleveland, OH 44102 Free
78th Street Studios
(map)
1305 W. 80th Street
Western Suburbs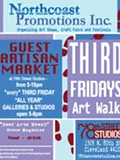 Showing 1-2 of 2 total results in this search.