! -- End Google Fonts -->
Narrow Search
Narrow by date

Category

Neighborhood

Show only

Occurrence
Other Searches
Film This Weekend
2 total results
Sept. 21-27, 7 p.m.
Film
A young man's plot to steal a valuable jazz record from his grandmother's lake house is derailed when his accomplice falls for the matriarch. $10
Tower City Cinemas
(map)
230 W. Huron Road
Downtown/Flats/Warehouse District
216-621-1374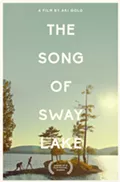 Every 6 days, 7 p.m.
Film
Chris Norton has been hearing about alien abductions his entire life but, in his gut, he knows they are not real. Setting out to disprove the alien abduction phenomenon once and for all, he attends a UFO convention to meet alleged abductees and reveal the truth behind their experiences. It is only when he meets Emily, who claims to have been abducted every seven years on her birthday, that Chris realizes there may be more to these claims than meets the eye.
https://www.youtube.com/watch?v=tgIGff9H9ss
Atlas Cinemas Diamond Center
(map)
9555 Diamond Centre Drive
Mentor/Lake County
(440)352-8822
Showing 1-2 of 2 total results in this search.
Newsletters
Never miss a beat
Sign Up Now
Subscribe now to get the latest news delivered right to your inbox.