! -- End Google Fonts -->
Narrow Search
Narrow by date

Category

Neighborhood

Show only

Occurrence
Other Searches
Film This Weekend
3 total results
Fri., April 20, 7 p.m.
Film, Food/Drink
ENTER THE WORLD OF WITCHTOWN! When two bumbling occultists attempt to resurrect ancient forces, they find that their differences could lead to their destruction. From ancient realms, to baby demons, WITCHTOWN never stops surprising with an entertaining mix of low budget horror, and nonstop laughs! A true labor of love, WITCHTOWN is an indie film not to be missed! Free
https://www.visiblevoicebooks.com/
Visible Voice Books
(map)
2258 Professor Ave.
Downtown/Flats/Warehouse District
216-961-0084

Fri., April 20, 7-10 p.m.
216-368-2374
dmc7@case.edu
Film
The 11th edition of Italian Film Festival USA - Cleveland will be April 2, 4, 15, 18 at 7 pm in Strosacker Auditorium at CWRU & April 8 at 1:30 pm at Cuyahoga County Public Library - Mayfield (child must be accompanied) & April 20 at 7 pm in Gill & Tommy LiPuna Center Black Box Theater at Tri-C Metro. Films are FREE in original language with English subtitles. Everyone is welcome FREE
http://www.italianfilmfests.org/cleveland.html
Case Western Reserve University Strosacker Auditorium
(map)
2180 Adelbert Rd.
East Side/University Circle/Little Italy
(216) 368-2374
dmc7@case.edu
Sun., April 22, 2-4 p.m.
216-593-0575
info@mmjh.org
Film
Join us for a timely exploration of Jewish identity from local filmmaker Joshua Gippen—what does it mean to be "chosen" and how does that shape perceptions both within and outside the Jewish community? The film spans 3000 years of history, but it is also intensely personal, featuring the filmmaker's non-Jewish wife and young kids, other family members, friends, and many local religious leaders. A talk-back with the filmmaker will follow the screening. $12 general; $6 Maltz Museum Members
http://www.maltzmuseum.org/event/the-chosen-people-a-film-about-jewish-identity/
Maltz Museum of Jewish Heritage
(map)
2929 Richmond Rd.
Eastern Suburbs
216-593-0575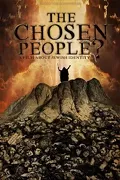 Showing 1-3 of 3 total results in this search.
Newsletters
Never miss a beat
Sign Up Now
Subscribe now to get the latest news delivered right to your inbox.