! -- End Google Fonts -->
Narrow Search
Narrow by date

Category

Neighborhood

Show only

Occurrence
Other Searches
Film Today
2 total results
Fri., Feb. 22
Film
Today at 7 p.m., the Cleveland Museum of Art hosts the local revival premiere of the 1977 French flick Peppermint Soda. A classic coming-of-age story, the movie focuses on two sisters who deal with the trials and tribulations of growing up in Paris in the early 1960s. Tickets cost $10, or $7 for CMA members. (Niesel)
Cleveland Museum of Art
(map)
11150 East Blvd.
East Side/University Circle/Little Italy
216-421-7350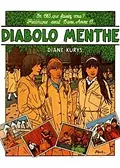 Fri., Feb. 22
Film
When 14-year-old Ryan Levine decided to start a film festival for kids, he chose to partner with the Michael J. Fox Foundation because his grandmother has Parkinson's disease. The resulting film festival has become a big hit; it comes to the Rock Hall at 7 tonight. The festival regularly receives more than 100 submissions from around the country, from kids ages 8 to 18. This year's selections are grouped into three categories (animation, music and film), and have been submitted by three age groups. Winners in each category and age group will be announced tonight. Tickets can be purchased through the festival website, below, and 100 percent of proceeds go to the MJFF. (Niesel)
Rock & Roll Hall of Fame
(map)
1100 Rock and Roll Blvd.
Downtown/Flats/Warehouse District
216-515-8444
Showing 1-2 of 2 total results in this search.
Newsletters
Never miss a beat
Sign Up Now
Subscribe now to get the latest news delivered right to your inbox.