! -- End Google Fonts -->
Narrow Search
Narrow by date

Category

Neighborhood

Show only

Occurrence
Other Searches
Film Tomorrow
2 total results
Fri., Sept. 21 and Wed., Sept. 26
Film
Seventeen years in the making, Kusama — Infinity, a new documentary film about visual artist Yayoi Kusama, debuted at this year's Sundance Film Festival and also screened at the Cleveland International Film Festival. An Akron native, director Heather Lenz uses archival photos, letters and film clips to paint a portrait of Kusama, who currently has a major exhibit on view at the Cleveland Museum of Art. The film screens tonight at 7 at the Cleveland Museum of Art. Tickets are $12, or $9 for CMA members. (Niesel)
Cleveland Museum of Art
(map)
11150 East Blvd.
East Side/University Circle/Little Italy
216-421-7350

Sept. 21-27, 7 p.m.
Film
A young man's plot to steal a valuable jazz record from his grandmother's lake house is derailed when his accomplice falls for the matriarch. $10
Tower City Cinemas
(map)
230 W. Huron Road
Downtown/Flats/Warehouse District
216-621-1374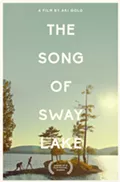 Showing 1-2 of 2 total results in this search.
Newsletters
Never miss a beat
Sign Up Now
Subscribe now to get the latest news delivered right to your inbox.