Family & Kids This Weekend
3 total results
Sat., Nov. 17, 10 a.m.-5 p.m. and Sun., Nov. 18, 11 a.m.-5 p.m.
440-227-8794
becki@ag-shows.com
Fairs/Festivals, Family & Kids, Fund-Raisers
Tis' the season to shop! Join us this spring for our annual Rocky River fall event! This large show will feature artists and crafters selling their original handmade items at this beautiful venue! $3.00, children under 12 free
http://www.avantgardeshows.com
Rocky River Memorial Hall (Next to Rec)
(map)
21016 Hilliard Blvd
Western Suburbs
(440) 356-5656

Sat., Nov. 17, 5-7:30 p.m.
Fairs/Festivals, Family & Kids, Seasonal Special Happenings
Debuting the official start of the holiday season, we will welcome back the beautiful 50-foot Christmas tree with our annual Tree Lighting Presented by Metro Lexus on Saturday, November 17th from 5pm-7:30pm. Leading up to the nostalgic tree lighting, entertainers and performers, including TV star Kira Kosarin who played Phoebe from the hit Nickelodeon show "The Thundermans", will spread the holiday cheer and welcome in Santa Claus before lighting up the season on property. Parking for the event will be available in all of our covered garages for $10. A portion of the proceeds will go to the Make-A-Wish Foundation $10 parking
https://z-m-www.facebook.com/events/604214019975043/
Crocker Park
(map)
189 Crocker Park Blvd.
Western Suburbs

Fri., Nov. 16, 5-8 p.m., Sat., Nov. 17, 11 a.m.-4 p.m. and Sun., Nov. 18, 11 a.m.-4 p.m.
440-779-4355
amcad@wowway.com
Family & Kids
Victorian Holidays at Frostville 24101 Cedar Point Rd. , North Olmsted. Friday, Nov. 16th Candlelight Walk 5-8pm, Saturday, Nov 17th 11am-4pm, Sunday, Nov. 18th, 11am-4pm. Visit our Victorian decorated Village. All buildings open displaying period holiday decorations. Visit with Father Christmas and Queen Victoria. Music in the church. Holiday shopping at the Gifford General Store. Holiday photo shop for pictures. Caricatures by Matt Minnich. Basket raffle and food. Hospitality table compliments of O'Neill Healthcare North Olmsted. Public is invited to dress in Victorian attire Free
http://olmstedhistoricalsociety.org
Frostville Museum
(map)
24101 Cedar Point Rd.
Western Suburbs
330-592-6518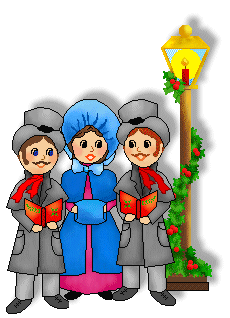 Showing 1-3 of 3 total results in this search.