! -- End Google Fonts -->
Narrow Search
Narrow by date

Category

Neighborhood

Show only

Occurrence
Other Searches
Film Search
3 total results
Tuesdays. Continues through Aug. 21
Film
Sometimes, there are experiences worth going the extra mile for, like the Aut-O-Rama Twin Drive-In Theatre in North Ridgeville. As audiences grow increasingly frustrated with people talking, texting or bringing their young children to movie theaters with $15 popcorn, the drive-in is a perfect way to catch a new film without having to worry about any of the hubbub brought on by other people ... or yourself. Visiting the Aut-O-Rama is a magical experience. Built in 1965 by the Sherman family, the drive-in is still owned and operated by the family's third generation. You can catch the latest films on the weekends, but the Aut-O-Rama also offers classic double features for Retro Tuesday. Tonight's features: Young Frankenstein and Blazing Saddles. Check the website for times and ticket prices. (BJ Colangelo)
Aut-O-Rama Twin Drive-In
(map)
33395 Lorain Rd.
Western Suburbs
440-734-1786
Sun., Aug. 19, 4-6:30 p.m.
216-651-7295
storyworks@live.com
Film
TRUE CRIME CLEVELAND DOUBLE FEATURE III Featuring A RIOT GOIN' ON & THE FOURTEENTH VICTIM Sunday August 19, 4 pm Capitol Theatre -- W. 65th and Detroit -- Cleveland True Crime Cleveland captures a classic American mid-century city on the make and on the move, the fifth largest town in America by the 1930s. But at its peak any place has it problems, and Cleveland had more than its share. Produced and edited for StoryWorks.TV by Mark Wade Stone, these documentaries are as refreshing as a stiff breeze off Lake Erie in January. $10
https://www.facebook.com/events/1909463132444654/
Capitol Theatre
(map)
1390 West 65th St.
West Side/Ohio City/Tremont/Detroit Shoreway
216-651-7295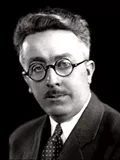 Sat., Nov. 10, 6 p.m.
216-344-7471
egisel@clevelandfilm.com
Fund-Raisers, Film
Join us for an event with several of the actors, plus the casting director Meg Liberman, from HBO's "Band of Brothers" on Saturday, November 10th, 2018 at First Energy Stadium! The award-winning show followed the story of Easy Company of the U.S. Army 101st Airborne Division, and their mission in World War II Europe, from Operation Overlord, through V-J Day. Visit ClevelandFilm.com/Events for event information. More details coming soon! For event questions or sponsorship information, contact Director of Development Erin Gisel at egisel@clevelandfilm.com.
https://www.clevelandfilm.com/events/
First Energy Stadium
(map)
100 Alfred Lerner Way
Downtown/Flats/Warehouse District
440-891-5000

Showing 1-3 of 3 total results in this search.
Newsletters
Never miss a beat
Sign Up Now
Subscribe now to get the latest news delivered right to your inbox.