! -- End Google Fonts -->
Narrow Search
Narrow by date

Category

Neighborhood

Show only

Occurrence
Other Searches
Promotional Search
1 total results
Thu., Aug. 22, 9 a.m.-6 p.m. and Fri., Aug. 23, 9 a.m.-6 p.m.
800-014-8923
optometryce@rediffmail.com
Promotional
EuroOptometry 2019 invites all the participants and attendees from all over the world to attend 4th International Conference & Expo on Euro Optometry and Vision Science during August 22-23, 2019 to be held at Vienna, Austria with the Theme: An Antidote to Eye – "Imagination with Vision" which includes prompt Keynote Presentations, Oral talks, Poster Presentations, Workshop, Symposia and Exhibitions. Attendees Benefits All attendees can avail CPD Credits (Continuing Professional Development) Certificate Accreditation by the International Organizing Committee (IOCM) Abstracts will be published in conference souvenir & international journals Visit: https://eurooptometry.ophthalmologyconferences.com 599
https://eurooptometry.ophthalmologyconferences.com/
Vienna Restaurant
(map)
5198 Pearl Road
Southern Suburbs
216-459-1663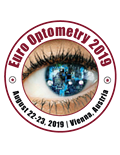 Showing 1-1 of 1 total results in this search.
Newsletters
Never miss a beat
Sign Up Now
Subscribe now to get the latest news delivered right to your inbox.