Lifestyle Today – Tickets Available
5 total results
Thu., Jan. 17, 6-9 p.m.
216-333-9291
jena@westernreservedistillers.com
Food/Drink, Fashion
Western Reserve Distillers is inviting all ladies out for a night of Mani's and Martini's on Thursday, January 17th! We've partnered up with Stella & Shay Beauty Bar for a Mini Bar Manicure including filing, cuticle care, gel polish of your choice as well as a delectable WRD Martini. Tickets are $35, advanced purchase is required. Manicures are limited to 5 women per 30 min spot. Manicures will be scheduled from 6pm-9pm so be sure to reserve your spot early! All tickets purchased will also receive a goodie bag along with an entry to win the Ladies Night Raffle Basket. $35
https://www.facebook.com/events/756113654746883/
Western Reserve Distillers
(map)
14221 Madison Ave
Western Suburbs
(216) 333-9291
westernreservedistillers@gmail.com
Wednesdays, Fridays, 10 a.m.-9 p.m. and Tuesdays, Thursdays, Saturdays, Sundays, 10 a.m.-5 p.m. Continues through March 3
216-421-7350
Museum Exhibits, Art Exhibits, Fashion
Georgia O'Keeffe: Living Modern offers a unique look into the fascinating connections between the paintings, personal style, and public persona of one of America's most iconic artists. Throughout her 70-year career, O'Keeffe defied convention and forged a fiercely independent identity that was integral to her art. Showcasing several of her paintings alongside her garments—many shown here for the first time—and photographic portraits of her as a subject, the exhibition reveals O'Keeffe's determination to be strikingly modern not only in her art but in her life. Adults $15, seniors and college students $13, adult groups $12, children 6–17 and member guests $7, members and children 5 and under free. *Combination ticket for $25 with Renaissance Splendor: Catherine de' Medici's Valois Tapestries available.
http://bit.ly/2Ou3Nmy
Cleveland Museum of Art
(map)
11150 East Blvd.
East Side/University Circle/Little Italy
216-421-7350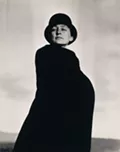 Mondays-Sundays. Continues through Dec. 31, 2020
+91-976-020-6223
vinyasaindia@gmail.com
Classes & Workshops, Body/Spirit
28 days 200 Hour vinyasa flow yoga teacher training course Rishikesh is completely dedicated to offer vinyasa flow teachings everyday students will be dedicating their 3 hours in vinyasa flow learning 1/5 hours practice & 1/5 hours Alignment/ Adjustment with teaching methodology and rest hours in other subjects of the course. Course is yoga alliance certified after successful completion of the course students will be awarded with 200 Hours Vinyasa Flow yoga teacher training certificate by Himalayan Yoga Association that enables them to teach yoga in any country around the world. This certificate is all you need to immediately apply 1200 USD
https://www.himalayanyogaashram.com
Himalayan Yoga Ashram
(map)
Himalayan Yoga Ashram, gulab nagar, tapovan, rishikesh
Eastern OH
9760206223
vinyasaindia@gmail.com
Thursdays, 5:30-6:30 p.m.
216-804-5708
sacredrebelyoga@gmail.com
Body/Spirit
All new students first class freeeeeeee! Try our Vinyasa Flow for a more energetic exercise experience. This class focuses on matching breath with movement and postures are changed at a faster pace, sequenced to flow easily together. These classes are open to everyone with the recommendation that those who are new to yoga try a Basics or Hatha Flow class as an introduction to Yoga before coming to a Vinyasa Flow. see our website for pricing info
http://www.sacredrebelyoga.com
Sacred Rebel Yoga
(map)
3619 Walton Ave
West Side/Ohio City/Tremont/Detroit Shoreway
(216) 804-5708
sacredrebelyoga@gmail.com
Mondays-Sundays, 6:30-11 p.m.
216.200.1435
loveoutsidebox@gmail.com
Singles
Dating With A Twist Speed Dating Event, Friday August 29, 2014 - 6:30pm - Cafe Sausalito in the Galleria - Free Appetizers - Discount Specialty Drinks - DJ Live One - $3 underground parking. Single Professionals come and engage in the creative, spontaneous, inspiring, flirty and evolving fun of Speed Dating! 20.00
http://loveoutsidebox.wix.com/lotboxllc
Sweetwater's Café Sausalito
(map)
1301 E. 9th St.
Downtown/Flats/Warehouse District
216-696-2233
Showing 1-5 of 5 total results in this search.