! -- End Google Fonts -->
Narrow Search
Narrow by date

Category

Neighborhood

Show only

Occurrence
Other Searches
Lifestyle Tomorrow
4 total results
Sat., Sept. 22, 9:30 a.m.-1 p.m.
216-544-0031
ContactUs@GreenRibbonLakeFront.org
Fund-Raisers, Sports (Participatory), Outdoors
SAVE THE DATE for the Green Ribbon Coalition's Second Annual Bike Tour, Pedal the Green Ribbon. The route starts at Edgewater Beach and follows the new Shoreway bike trail to the Flats accessing the Centennial and Scranton Road Trails, and back to Edgewater via Hingetown and Gordon Square. There will be a rest stop at Merwin's Wharf with presentations on Irishtown Bend, Red Line Greenway, and the Coalition's proposed Harbor Land Bridge. Registration will be held at the Edgewater Park Pavilion from 9:30 - 10:00 AM. Bike Tour starts at 10:00 AM. Tickets include light breakfast. $15.00
https://www.eventbrite.com/e/green-ribbon-coalitions-pedal-on-the-green-tickets-48894168775
Edgewater Park
(map)
6500 Cleveland Memorial Shoreway NW
West Side/Ohio City/Tremont/Detroit Shoreway
Sat., Sept. 22, 10 a.m.-6:30 p.m.
440-478-7372
rootsyogacle@gmail.com
Lectures, Classes & Workshops, Body/Spirit
With modern-day yoga, you can spend months and even years practicing without so much as a taste of the profound insight and healing that's possible for you through the classical Indian tradition of yoga. As a spiritual guide with over 30 years of study and 25 years of experience teaching the classical Indian traditions, program director Diane Speer, E-RYT 200, RYT 500, has developed a unique approach to help modern day seekers experience deeper connection with highest Self. Grow your practice, develop an integrated yoga lifestyle and gain a 200-hour Yoga Teacher certification through this Yoga Alliance approved program. 3300
https://www.rootsyogacle.com/yoga-teacher-training-1/
Roots Yoga
(map)
11037 Prospect Rd
Southern Suburbs
440-478-7372
rootsyogacle@gmail.com
Sat., Sept. 22, 1-3 p.m.
216-721-5722
tickets@wrhs.org
Fashion, Classes & Workshops, Museum Exhibits
We're getting hands on with plaid! Try your hand at weaving a tartan with special guest Praxis Fiber Workshop. They will be bringing a loom to demonstrate the process, and invite attendees to try their hand at weaving plaid. A special treat: Hale Farm will also be joining us for demonstrations. Come get hands on with history and plaid! $10
https://www.wrhs.org/events/style-me-saturdays-weaving-plaid-praxis-fiber-workshop/
Cleveland History Center
(map)
10825 East Blvd
East Side/University Circle/Little Italy
2167215722
info@wrhs.org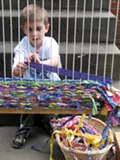 Sat., Sept. 22, 2-3 p.m.
330-467-8595
nordoniahills@akronlibrary.org
Outdoors, Classes & Workshops, Pets
Join the Akron Zoo and some live animals in learning about why animals are becoming endangered, both worldwide and in our backyards. Also discover some ways that we can help the animals and the ecosystems they live in. All ages welcome! Free
https://www.akronlibrary.org/locations/nordonia-hills
Nordonia Hills Public Library
(map)
9458 Olde 8 Rd
Akron/Summit County
(330) 467-8595
librarymeetingrooms@akronlibrary.org
Showing 1-4 of 4 total results in this search.
Newsletters
Never miss a beat
Sign Up Now
Subscribe now to get the latest news delivered right to your inbox.