Music This Weekend – Tickets Available
3 total results
Sat., Jan. 19, 8-10 p.m.
216-707-5397
info@clevelandpiano.org
Music Around Town
One of America's foremost pianists, Jeremy Denk will kick off the 2019 Concert Series with a program of solo works. Denk is the winner of a MacArthur "Genius" Fellowship. He frequently returns to Carnegie Hall and has also recently performed with the Chicago Symphony, New York Philharmonic, Los Angeles Philharmonic, San Francisco Symphony, and The Cleveland Orchestra. Program BEETHOVEN Five Variations on "Rule Britannia" in D Major ADAMS I Still Play BIZET Variations chromatiques MENDELSSOHN Variations sérieuses in D minor, Op. 54 — Intermission — BEETHOVEN An die ferne Geliebte, Op. 98 (transc. Liszt) SCHUMANN Fantasy in C Major, Op. $35-$45
https://www.clevelandpiano.org/concert-series/2019-concert-series/
Cleveland Institute of Music
(map)
11021 East Blvd.
Downtown/Flats/Warehouse District
216-791-5000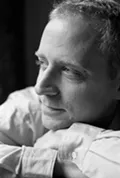 Sat., Jan. 19, 8-10 p.m.
419-908-8858
booking@clevelandjazz.org
Music Around Town
The music and magic of Cole Porter will be highlighted in this fourth collaboration between the CJO and The Musical Theater Project. These evenings will cover Porter's Broadway musicals — and equally colorful life — from the late 1920s through the mid-1950s, and the hits roll on: "Let's Do It," "Begin the Beguine," "I Get a Kick Out of You," "So in Love." Buy early — these shows sold out quickly last year! 35-65
http://clevelandjazz.org/Concerts-Events
Hanna Theatre
(map)
2067 East 14th St.
Downtown/Flats/Warehouse District
216-241-6000
Mondays, Wednesdays, Fridays-Sundays, 8-4 a.m. Continues through April 14
330-634-7159
atex00@gmail.com
Dance (Participatory), DJ & Dance, Classes & Workshops
The sight and sound of Afro and Latin Dancing. JOIN US! 100
http://www.mkzchapter.com
Radisson Hotel Cleveland Airport West
(map)
25070 Country Club Blvd
Downtown/Flats/Warehouse District
330-634-7159
atex00@gmail.com
Showing 1-3 of 3 total results in this search.