Arts & Culture Today – Staff Pick
2 total results
Fri., Jan. 18
Film
Thierry Michel directs The Man Who Mends Women, a profile of Denis Mukwege, a physician and human rights activist who's helped thousands of sexually abused women in the Democratic Republic of Congo. Mukwege, who won the Nobel Peace Prize, also received the Enamori Ethics Prize from CWRU in 2014. The film shows tonight at 7 at the Cleveland Museum of Art. Tickets are $10, or $7 for CMA members. (Niesel)
Cleveland Museum of Art
(map)
11150 East Blvd.
East Side/University Circle/Little Italy
216-421-7350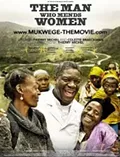 Third Friday of every month
Art Exhibits
Time again for the Third Friday Art Walk at the cavernous 78th Street Studios. More than 50 studios and galleries will participate in this popular indoor art walk; be sure to check out spots like the Derek Hess Gallery, Tregoning & Company and Hilary Gent Studio for a chance to shop and interact with artists. Look for food trucks out front and live music on the first floor. Hours are 5 to 9 p.m. and admission is free. (Niesel)
78th Street Studios
(map)
1300 West 78th St.
West Side/Ohio City/Tremont/Detroit Shoreway
Showing 1-2 of 2 total results in this search.