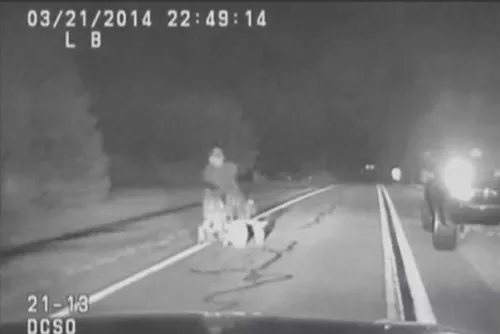 A disabled man was cited last Friday after he was pulled over while driving a motorized wheelchair under the influence of alcohol.
Donald Law, a disabled 44-year-old man from Berlin, was caught weaving on a road outside of Columbus. Deputies received several calls from worried drivers who noted his erratic behavior.
He was about a mile away from his home, and he wasn't about to give in. "I'm not going nowhere," he is heard saying over the dashcam video.
After some back and forth, he eventually agreed to be taken home, but was slapped with a misdemeanor charge for disorderly conduct in the process.
The televised news report can be found here.