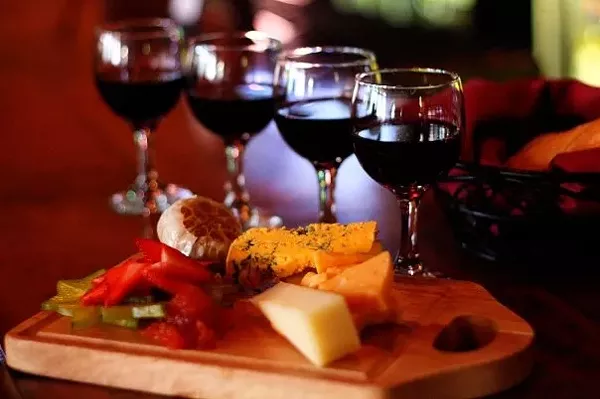 Photo via Facebook
D'Vine's fireplace is in the cigar room off the main barroom. Packed with a couch and comfy chairs, it's the perfect place to sip a glass of wine and unwind after a long day.
Photo via Flickr Creative Commons
The wine selection is so extensive, you might be camped out by the fire all night. (We also suggest the Key Lime Martini if you're looking for a little more kick).
Clifton Martini and Wine Bar
Photo via Yelp user Simon I.
The retro-style Prosperity Social Club attracts the coolest cats from all over town. The laid back atmosphere is perfect for lounging by the fire with a beer. And, the menu is vegetarian-friendly.
Prosperity Social Club
Photo via Don's Pomeroy House
Head on over to Don's Pomeroy House in Strongsville (not Cleveland, we know) for some killer seafood and an even more killer drink list. Ask for a table next to the fireplace, and cozy up for an evening with someone special.
Don's Pomeroy
Photo via FourSquare User Dana R.
Bon Vivant has something French for everyone. There are many vegetarian and vegan options on the menu, along with meat and fish. Indulge your culinary whims in front of the fire.
Bon Vivant