Page 6 of 8
click to enlarge
As Dalton continued his participation in the Scouts, he also saw his writing published through the '80s in Scouting Magazine (the official magazine for the organization from which he was supposed to be barred for pedophilia), New Era magazine (the official magazine of the LDS Church that "features stories and spiritual messages that can educate and enlighten youth"), and as three moderately successful novels for the Mormon-focused Horizon Publishers.
A November/December 1980 article entitled "I Remember Roger" gave tips on how to handle Scouts who may have mental disabilities. That article is still listed in the official Boy Scouts' "Scouting for Youth With Disabilities" manual.
He was active in Scouts, active in the schools, and apparently hadn't molested anyone since moving to Utah. The Scout executive thought the "Ohio incident" was behind him, and so did Dalton.
click to enlarge
"I can't tell you exactly how, but with help from my wife, talking openly with the bishops and the churches, I truly believed I had put this all behind me," he says. Until he started abusing the person that eventually put him in prison for the only time in his decades of abuse.
"I'm sure you know, the last victim was my son," he says. By this time, the Scouts, the Mormon church, officials at an elementary school and many others had looked the other way. His son should never have been in danger.
"Before I started molesting my son, it had been about 10 years, eight or 10 years, because there had been safeguards in place."
By the time his son was a 14-year-old eighth grader, Dalton had "molested him periodically once or twice a year" for six years. Dalton seemed to recognize the harm he was doing for the first time when his son turned "rebellious"-- smoking, drinking and having trouble with school.
"I talked to my wife then to our bishop, and turned myself in," he says, starting to tear up while talking about finally facing charges in 1997. "And in the process it wound up helping me."
click to enlarge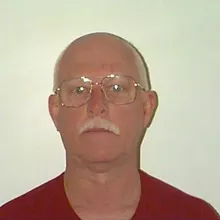 Dalton was charged with sexual abuse of a child, a second-degree felony, and faced one to 15 years in prison. In a Deseret News article from the time, the Box Elder County Attorney contradicts Dalton's claim to Scene that he turned himself in. It reports the "abuse came to light during a counseling session with the boy, who is now 14." Documents from Utah's 1st District Court don't indicate how the case was instigated. Of course, there was no way for the courts to know about his history of abuse; the Boy Scouts kept those records for themselves.
At one point when he was out on bail, Dalton says he tried to kill himself, but stopped it because he knew the harm it would cause his family. His wife divorced him during his first year in prison; she was aware of his molesting going back to Hiram, but molesting their son was the "final straw."
He served just three and a half years in Gunnison Prison in central Utah, which he described as "one of the best experiences I've ever had. It's something that happens in your heart, and not inside your head."
Dalton was released from prison after three years and is now a registered sex offender living in Ogden, Utah. He camps and regularly blogs about camping for a Website devoted to the national parks. A May 2010 Salt Lake Tribune story said he's heavily involved in state politics: "A member of The Church of Jesus Christ of Latter-day Saints and an independent elected to be a delegate at last year's GOP convention, he told how he had been literally shouted down when he urged a moderate approach at this year's GOP caucuses."
He's reconciled with his family, he says, and has been working on reconciling his relationship with his son, who he says had trouble with alcohol and a marriage recently.
click to enlarge
"My other kids didn't have any problems," he says about not molesting them as he did his son. "I had three daughters, the other three are daughters so there was no trouble there at all."
"They tell you that you can never be absolutely sure," that he won't molest again ("I couldn't honestly say that if I were to share a tent alone with a kid that nothing would happen"), but he says his "safeguards" are working so far since his release. He's on his homeowners association and stands up at every annual meeting to announce he's a sex offender. He makes sure to tell neighbors and relatives to never leave a child alone with him.
On the topic of openly gay men in the Boy Scouts, Dalton says it would be a "terrible, terrible, terrible mistake."
"Does this country know what it's doing by making perverted behavior acceptable?" He sees very little difference between what he did for more than 30 years to at least the 43 children and two openly gay men in a consensual relationship. "There's a line, but I think it's a very unclear line and so when you start putting—kids learn by example—and when you start putting, this is going to sound terrible, when you start putting homosexual men into leadership positions with young boys, what effect might they have?"
Dalton's passion on the topic runs contrary to the nonchalance with which he described his crimes and abuse. Not once during Scene's interview did Dalton apologize or express remorse for the pain he caused his victims.
But the Scoutmaster's tale is only one side of the story.