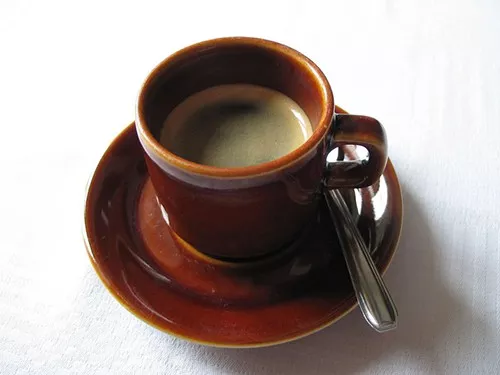 Photo via Wikimedia Commons
1. When you don't actually like coffee.
An extra pump of vanilla syrup, three Splendas, and room for cream?
2. When you pronounce pastry names in a weird French accent.
We understand you studied abroad in Paris for a semester in undergrad, but this is Cleveland. You sound like a fool when you order a coffee and a pain au chocolat.

3. When you stop in two minutes before closing time and are mad that we dumped the coffee.
Yeah, it's 10:58 p.m. and we've been slow for an hour. We dumped it.
4. When you order a breve, but hold the whip.
A breve— that's a latte made with half and half instead of milk— already contains most of your daily calories. But, ah, you're watching your waist, so we'll hold the whip for you.
5. When you change your order after we've already started making it.
Oh you wanted that with soy milk? Why didn't you say so 30 seconds ago?
6. When you use Starbucks lingo at our locally owned coffee shop.
A tall frappuccino? Really?
6. When you point at the pastry case and say "What's that?" even though there's a sign right there.
Two millimeters to your left and -ah- there it is: blueberry coffee cake. Not like we can see what you're pointing at from the other side of the case anyway.
7. When you buy coffee for $1.75 and pocket the quarter instead of putting it in the tip jar.
Yeah, thanks.
9. When you assume we get free coffee all day long.
Okay, we do. But that doesn't mean we're going to comp yours.
10. When you try to lecture us.
On coffee roasting, on religion, on Joe Cimperman's beard. Yeah, we've heard it all.
11. When you ask us out — for coffee.
Goodbye.
Written by a former Northeast Ohio barista.