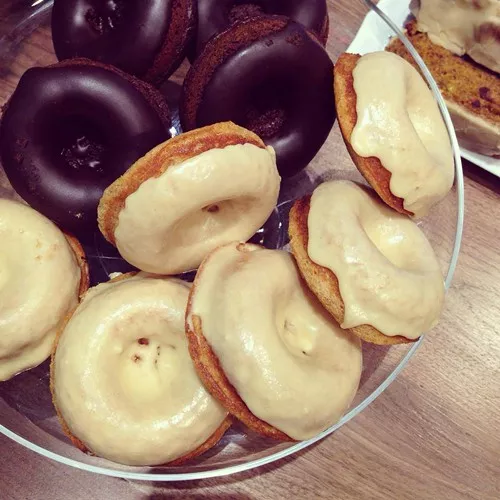 Brewnuts will soon have a temporary home in Tremont.
After the following that co-owners Shelley Fasulko and John Pippins have earned from their unique idea to combine craft beer and donuts, it's no surprise their small business is the winner of the Tremont Storefront Incubator Program.
This program focuses on filling empty storefronts with budding businesses, and helping them with three months of free rent and seven months of reduced rent. If it's successful (and, let's be real, how could it not be?) Brewnuts would likely set up a more permanent brick and mortar home after the 10-month Tremont window.
But, for now, the two inventors will move from their current location at the Cleveland Culinary Launch Kitchen over to Professor Avenue. The place hasn't yet set its hours in stone, but it will likely be open Tuesdays through Saturdays to cater to morning, happy hour and evening crowds.
Look for a Tuesday, April 29 opening.