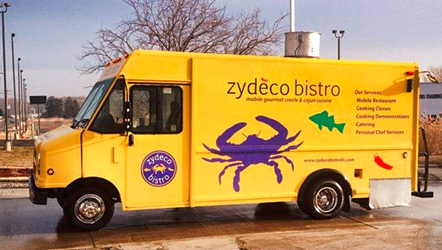 Folks looking for an East Side equivalent to Walnut Wednesdays are in luck: Legacy Village has just announced the launch of a new lunchtime series: Food Truck Mondays.
Beginning June 9, a handful of the area's most popular food trucks will take up curbside residence at the Lyndhurst mall between 11:30 a.m. and 1:30 p.m., including Hodge Podge, Chef Grey Wolf, The Orange Truk, Zydeco Bistro, Mobile Sushi Bar, Get Stuffed, The Nosh Box and Tony's Truck Stop.
"There is nowhere else in the East Side suburbs where people can find a diverse array of food trucks in one location," Susan Windle, general manager of the property, told Cleveland.com. "We're excited to offer this event."
Six Monday sessions have been planned so far: June 9 and 23, July 7 and 21, and Aug. 4 and 18. Live music will be featured at all of them.
Now see: 10 Cleveland Food Trucks We're Totally Stoked for this Spring>>