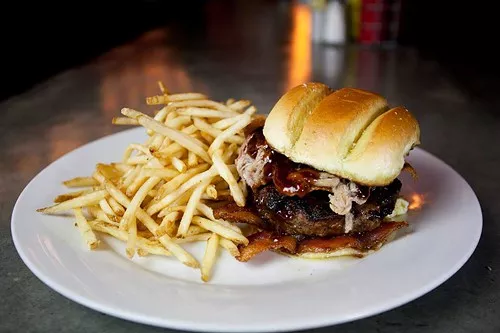 Photo Courtesy of The Rail, Facebook
The Rail is sharing their burger, beer, and milkshake love with their neighbors to the north.
That's right- The Rail's second location will open up this December at Great Northern Mall in Cleveland's North Olmsted neighborhood.
Word on the street is that this joint will be twice as big as the Summit Mall location.
[If that means twice the burgers and fries, we're totes okay with that.]
The new place will also sport a least two dozen taps, all dedicated to spewing out pint after pint of Ohio craft brews.
We'll drink to that!