Cain Park
Cain Park is known for throwing big concerts in its outdoor amphitheater, but it also has acres of hiking and biking trails and plenty of green grass perfect for a picnic blanket. What's better than a dual picnicking/concert experience?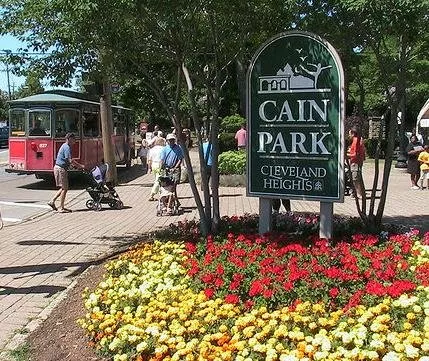 Huntington Beach
Reservable picnic shelters at Huntington Beach mean that picnics can be held here even on Cleveland's rainy days. But this place is even better on a sunny day, with a sand volleyball court and a beach. Bring a handful of your closest Facebook friends, have some fun, and then cool yourselves off with some Mitchell's ice cream at the concession stands.
Cuyahoga Valley National Park
Picnic tables are spread all around Cuyahoga Valley National Park, just itchin' for some local visitors. Some of them even include water and grills, which will make your basket that much lighter. And if you're feeling adventurous, maybe go geocaching to find some secret spots hidden in the park.