Fred Nance, managing partner for Squires Sanders and Dempsey and consigliere to Cleveland's ruling caste, sat in the middle of the commissioners' board room last Thursday, a toothy smile he couldn't wipe off his face. Waiting for the meeting to start, people killed time by coming up, asking him the obvious. "Good day? Ha-ha." "We think so."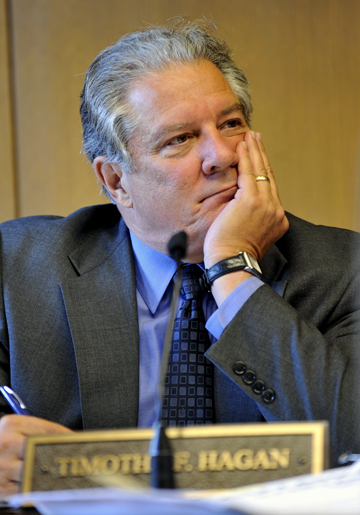 Commissioner Tim Hagan, waiting for a colleague to come and give him the quorum he needs to adjourn as usual to behind closed doors, saw the press start to huddle closer to Nance. He told him to go and wait there with the final details of the development deal for a new medical mart and convention center. The public can keep waiting.
They adjourned, and returned a half-hour later with even bigger smiles. Even Commissioner Jimmy Dimora creaked one past the frown. Then Nance was called to his favorite place, the spotlight, to highlight what everyone already knew about the deal. Sigh.
"We believe very strongly that this investment — our own stimulus package as we look at it — will benefit the community in the long term," said Hagan. "We believe it will change the face of Cleveland and Cuyahoga County."