Yesterday evening, Reddit user SamMee514 submitted this photo to Reddit under the title "Anyone else see this sign in front of a church on Euclid?":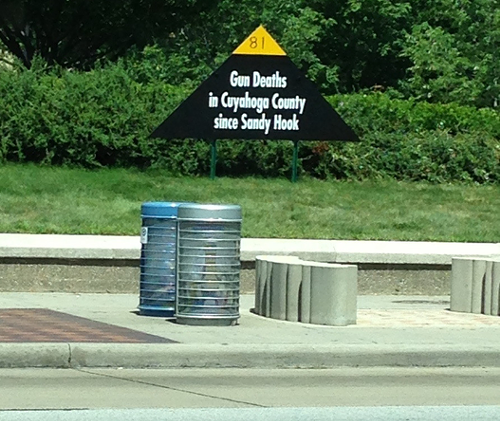 The sign reads, "Gun Deaths in Cuyahoga County since Sandy Hook, 81."
Redditors, like Prime20 and Wake_Up_Crono responded in a frenzy demanding to know where the statistic came from, how many of the deaths were children, and whether the deaths were homicides, suicides, or in self defense.
What do you think of the sign? Anyone know what church this is?