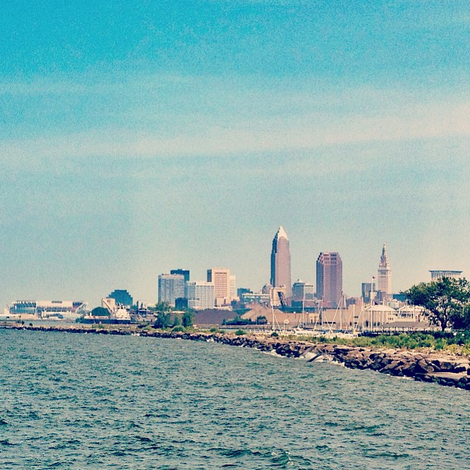 Photo via aerosolhalos, Instagram
The Cleveland Metroparks has announced its plan to launch a new weekly concert series at Edgewater Beach this summer.
The Thursday evening event, titled Edgewater Live, will sport live musical performances by area bands, including The Breakfast Club, Whiskey Kings, and Revolution Pie, among others. Food trucks will park nearby on a rotating basis, and a cash bar will be available each evening.
Folks can also enjoy free recreational activities such as yoga classes, games of disc golf, and even paddleboarding sessions.
It all kicks off on June 12 and continues Thursday evenings from 5:30 - 8:30 p.m. through Aug. 14.
Here's the anticipated music and food truck lineup:
Music:
June 12: The Breakfast Club
June 19: Charlie in the Box
June 26: Shivering Timbers
July 3: Filmstrip
July 10: Brigid's Cross and Cannon Irish dancers from 6:30 - 7 p.m.
July 17: Easy Glistening
July 24: Whiskey Kings
July 31: Blonde Scott plus enjoy the Lakewood/Rocky River Rotary Car Show
August 7: Charles Hill, Jr.
August 14: Revolution Pie (Beatles cover band)
Food trucks:
216 Bistro: June 12, 26 July 10, 24 August 7
Nosh Box: June 12, 26 July 10, 24 August 7
Motor Mouth: June 12, 26 July 10, 24 August 7
Manna Truck: June 19, July 17 August 14
Touch Supper Truck: June 19, July 3, 17, 31 August 14
Pig Licking Good BBQ: June 19, July 3, 17, 31 August 14
Zydeco: June 19
Betty's Bomb Ass Burgers: July 3
Ohio Direct Farm Food Truck: July 31
Now see: 15 Cleveland Beach Pictures that Don't Look Like They're from Cleveland>>