It's time to break away from the city and smell that fresh air— and what better way to do that than on a bike?
Ohio's chock-full of bike trails for any kind of rider. And with more bikers than ever before (and less injuries, too), nothing is stopping you from getting out there and speeding down some trails.
Here are five great trails to try:

Towpath Trail
When it's finished, the Towpath trail will stretch about 100 miles, all the way from Cleveland to New Philadelphia. (It's about 88 percent finished now.) That's one heck of a ride, but it's not too tough; the entire trail is mostly asphalt, but with some areas of crushed stone.
The Towpath trail is one of Ohio's most popular biking areas for a reason: Along the way, you can see old canals and endless wildlife— you'll almost forget how sweaty your shirt's getting.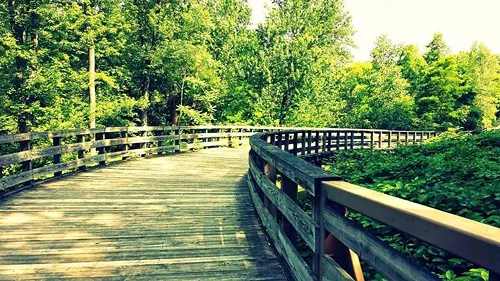 Vermilion River Reservation
The Vermilion River Reservation consists of two different parks— Mill Hollow, and Bacon Woods— separated by the Vermilion River. Plus, it's got a new disc golf course, an outdoor amphitheater and a river full of fish.
The trails aren't as maintained or paved as other parks, meaning it's probably a better place for mountain bikers (or people aren't afraid of getting muddy). There are also a few access points to the Vermilion-Lorain water trail, which runs all the way to the Black River Reservation.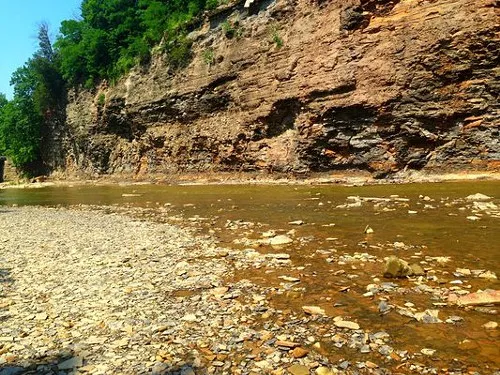 Findley State Park
Findley State Park has eight different biking trails, which range in length (0.4 to nine miles) and difficulty. The hardest biking trail at Findley is the Thorn Trail mountain bike trail, which includes obstacles, banks, steep hills and heavily wooded areas.
Helmets are highly recommended.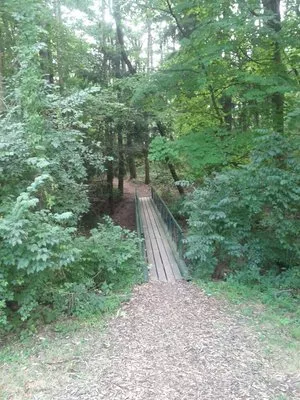 Kokosing Gap Trail
The Kokosing Gap Trail, about 14 miles long, stretches between Mount Vernon and Danville. It's easy to complete since it consists of paved trails and long bridges (some of which are over 250 feet long). With peaceful scenery surrounding the riders and plenty of benches along the way for breaks, the Kokosing Gap trail is perfect for a relaxing spring day.
Nelson Ledges Quarry Park
Nelson Ledges Quarry Park has bike trails around the enormous, water-filled quarries (which offer the opportunity for some small-scale quarry-jumping, too). On top of biking, this park has big music festivals, camping and fishing to keep you busy.