Findley State Park
Findley State Park has eight different biking trails, which range in length (0.4 to nine miles) and difficulty. The hardest biking trail at Findley is the Thorn Trail mountain bike trail, which includes obstacles, banks, steep hills and heavily wooded areas.
Helmets are highly recommended.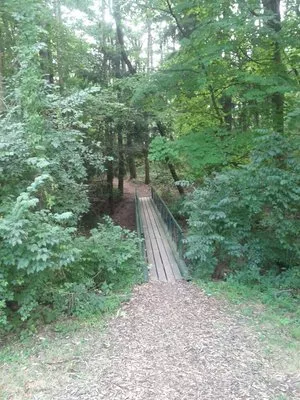 Kokosing Gap Trail
The Kokosing Gap Trail, about 14 miles long, stretches between Mount Vernon and Danville. It's easy to complete since it consists of paved trails and long bridges (some of which are over 250 feet long). With peaceful scenery surrounding the riders and plenty of benches along the way for breaks, the Kokosing Gap trail is perfect for a relaxing spring day.
Nelson Ledges Quarry Park
Nelson Ledges Quarry Park has bike trails around the enormous, water-filled quarries (which offer the opportunity for some small-scale quarry-jumping, too). On top of biking, this park has big music festivals, camping and fishing to keep you busy.