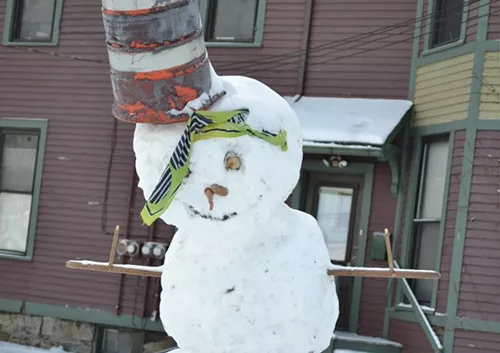 Doug Brown/Cleveland Scene
A snowman on Abbey Ave.
This snowman is big enough to use an orange traffic barrel as a hat. Well done.
Located in a yard on Abbey Ave, between West 19th and West 20th, this snowman recently popped up and we're extremely impressed. It won't be around forever, though, because it looks like gravity is starting to have its way. Check out our pictures below.
From the side, you can see its tilt:

From the front:

Here's a closeup of the face. It's something you should definitely appreciate from a distance...