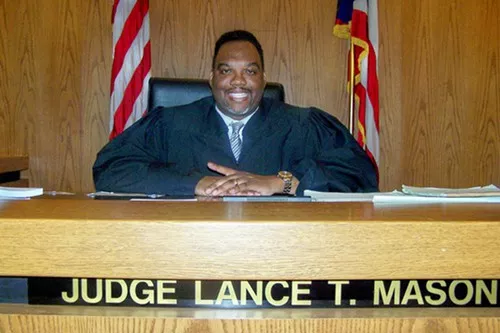 Via Lance Mason on Facebook
Judge Lance Mason was arrested by Shaker Heights police this weekend for an attack that sent his wife to the hospital. Mason has been a judge in the Cuyahoga County Court of Common Pleas since 2008, having previously served as a state senator.
Mason was charged with felonious assault in the Shaker Heights Municipal Court, explained the city's chief prosecutor C. Randolph Keller in a press conference this morning, in a case that will likely go up to higher courts. Keller said the attack on his wife occurred on Saturday in a car in Shaker Heights and continued to his home in Cleveland, where he was arrested.
Mason's wife was sent to the hospital and has since been released. Alcohol didn't appear to be a factor, Keller said.
Credit to 19 Action News for breaking the story and for live-streaming the press conference.