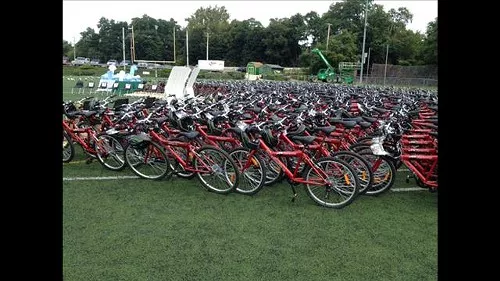 The King is back in town today to give a pep talk, new bikes, and new uniforms to students at his alma mater, St. Vincent-St. Mary.
This is his second Akron stop of the week- He was spotted on Thursday reporting for jury duty.
Nearly 700 kids and their families are expected to attend today's pep talk, which will take place at the St. V football field, Fox 8 reports.
LeBron is also slated to unveil new fall sports team uniforms.
Okay, LBJ. We see you.