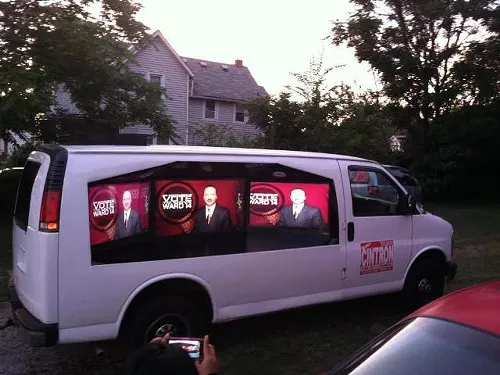 Photo Courtesy of 19 Action News
Cleveland City Council Candidate Nelson Cintron reports that his campaign van was the target of gunfire yesterday afternoon as a volunteer drove the vehicle through a neighborhood near West 50th and Storer.
19 Actions News reports that the volunteer driver was not hit, nor were there any other injuries.
With all the hoopla surrounding Cleveland's fine City Councilmen and women in recent weeks- Eugene Miller's verbal attack on neighborhood black kids "acting a fool," Janet Garcia's physical attack on a police officer, and Zack Reed's voracious attacks on the booze in Cleveland's bars are all jumping to mind- perhaps this is a case of Clevelanders assuming the offensive.
More to come as the story develops.