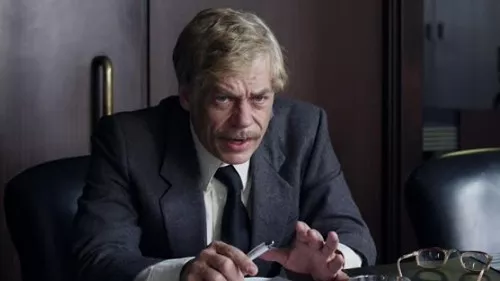 The New York Times
is kicking off a
new video series
called Verbatim, in which courtroom transcripts are acted out
verbatim
to incredibly humorous ends. To begin, the paper has chosen to zero in on Cuyahoga County's photocopier laughs from 2010, when a court case unfolded over whether the county recorder's office has to provide reasonably priced electronic and physical copies of records to the public and/or third-party companies. The subject matter was serious, but some of the courtroom testimony veered into the bizarre. (Video embedded below.)
"When you say 'photocopy machine,' what do you mean?"
That was Lawrence Patterson, then the acting head of information technology for the recorder's office, and that line of inanity goes back and forth for quite some time. The fine actors of the Upright Citizens Brigade here make it utterly hilarious. And it was pretty funny stuff at the time, but - maaan - the actors just really trump up the drama of the proceedings.
The climactic ending is just incredible.
(Scene's 2011 feature story goes long on the details of the photocopy absurdity.)