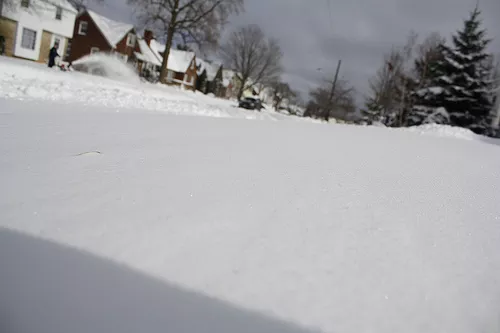 THE CLEVELAND KID/FLICKR CREATIVE COMMONS
Brace yourself.
The first snow of the season is among the greatest
indulgences
of the Northeast Ohio press. In some circles, it's more rousing than a local corruption scandal, a Browns victory and a Frank Jackson gaffe combined.
Quickly, here are two important things from your pals at Scene:
How to prep for the requisite snowstorm freakout
and
Thousands of homes across the area are currently without power. FirstEnergy, apart from tossing its name on the region's most famous factory, boasts a nifty map of these outages.