UPDATE:
Terry J. Dunlap Sr., the Fairfield County gun safety instructor who recently shot one of his students when the gun he was handling discharged unexpectedly, has a history of "accidental shootings" it seems.
Cathy Schmelzer, 50, of Pinkerington said she, too, was shot by Dunlap several decades ago when she was on a Halloween hayride with Dunlap's daughter.
Dunlap apparently fired his .38-caliber handgun into the air to create a "scary effect" while taking his daughter and her friends on a haunted hayride in Fairfield County in the late '70s, the Columbus Dispatch reported.
Dunlap said he thought the gun was loaded with blanks, but a bullet ricocheted and hit Schmelzer in the leg.
Sounds familiar, right?
This is pretty much exactly what happened on Aug. 10 to Michael Piemonte, the student who took a bullet to the arm during Dunlap's concealed-carry gun safety class- minus the Halloween atmosphere, of course.
Dunlap didn't face charges back in the '70s because the shooting was deemed accidental, as was the shooting that occurred earlier this month.
However, the Fairfield County Sheriff's Department said it remains to be seen if Dunlap will be charged this time around.
****
Here's a story that's just dripping with irony.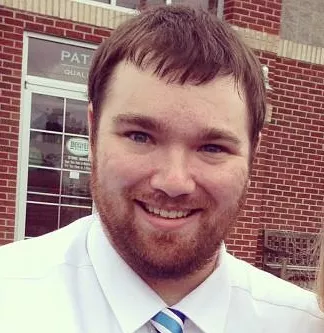 Photo Courtesy of Facebook
Michael Piemonte
A Fairfield County, Ohio gun instructor accidentally shot a student during a concealed-carry gun safety class over the weekend.
26-year-old Michael Piemonte took a bullet to the arm when the gun that his 73-year-old instructor, Terry J. Dunlap Sr., was handling went off unexpectedly.
According to The Columbus Dispatch, the .38 caliber bullet ricocheted off of a desk and lodged itself into the student's arm between his elbow and armpit. Piemonte was sitting in the front row next to his wife during the gun safety lecture.
"Everyone was in shock," Piemonte told CNN. "It took me a couple of seconds to realize that I had been shot."
Piemonte said that several students in the class were nurses and helped to stabilize him before he was transported to a Columbus hospital.
Dunlap, apparently, failed his own Gun Safety 101 course as he was unaware that the gun was loaded.
The police report declares the shooting accidental, The Dispatch reported. Dunlap has been unavailable for comment.