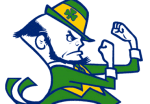 Round 2 goes to the plucky parishioners.
As closed parishes around the diocese held celebrations on Thursday, diocesan officials continued to await formal paperwork laying forth the terms of the Vatican's decree that 13 churches be reopened.
Opinion among parishioners is mixed whether the mandate means the parishes may instantly resume business, though considerable questions remain over the necessary steps to breathe life back into any of the closed churches.
Bishop Richard Lennon has 60 days to appeal the decision from the time the paperwork is received. But as of Friday morning, the diocese had yet to receive it from the Vatican's embassy in Washington, D.C., according to spokesman Robert Tayek.
"This is really unusual," Tayek says, noting that parishioners from numerous closed parishes — and interested readers across the world — have seen portions of the paperwork that the diocese itself still awaits. "Someone in the Vatican gave at least a couple of the documents involved to Peter Borre, and he evidently shared them," he says, referring to the attorney who is representing several of the closed churches.
As for the diocese's plans to appeal the decisions, Tayek chooses his words carefully.
"I would simply say that that's an option. Until we get these documents and can really sit down and carefully review them and understand exactly what is being said, it's only then that a decision can be made in terms of what action to pursue. I can't speculate at all." He confirms that the paperwork will be reviewed by the bishop and a team of diocesan lawyers.
Likewise, Tayek is limited in details on possible reopening of parishes.
"There's no procedure or protocol that would be technically in place. But should they be restored, it does become an important personnel issue," he says, referring to the priest shortage that in part precipitated the closings in the first place. "At least in four of these cases, the pastors have retired."

****
The Feast of St. Patrick has come early for a 159-year-old parish on Rocky River Drive and 12 others across the Cleveland area that had been deemed needless by Bishop Richard Lennon, head of the Catholic Diocese of Cleveland.
News trickled out from Rome Wednesday afternoon that Pope Benedict XVI has overturned the closing of 13 churches, part of a diocese-wide downsizing led by Lennon in 2009 and 2010. In almost each case, the displaced congregation — including St. Patrick in West Park — was instrumental in making sure the Vatican heard its pleas; some, including St. Casimir on the East Side, have held weekly vigils since their church was enshrouded in chain-link fence.
Among the churches across Cleveland and Akron given a new lease: