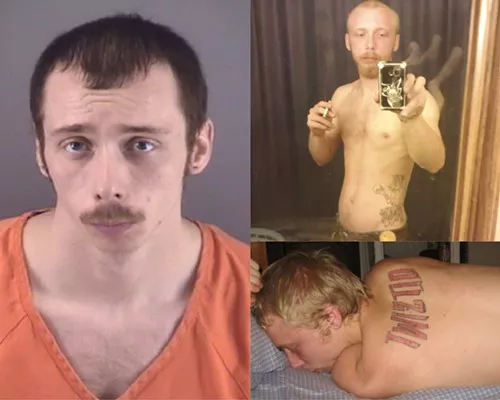 Bowling Green police
Jhon Rosado, 24.
An inmate at the Northwest Community Correction Center in Bowling Green escaped last night and is still on the run, authorities say. Jhon Rosado, 24, apparently scaled a fence at 8:14 last night and it wasn't until two hours later that prison officials notified police of his disappearance, Toledo News Now reported:
BG Police say they immediately began a search and coordinated with the Wood County Sheriff's Office to set up a perimeter. A K-9 unit from Perrysburg Township arrived and began tracking Rosado, but he was not located. The search continues.

Rosado is 24 years of age, and was last seen wearing a blue jump suit along with a orange sweatshirt.

"Mr. Rosado made the decision to, kind of, jump the fence and take matters into his own hands. I feel our staff did their due diligence, but if an individual truly is motivated to do these types of things they'll make them happen," said Northwest Community Correction Center Executive Director Cary Williams.
Be on the lookout for a man with a nonexistent chin and a horrendous "Twiztid" tattoo inked across his back. Twiztid, of course, is an ICP-esque white "horrocore" rap duo out of Detroit.
If you spot the guy, call the Wood County Sheriff's Office at 419-354-9001 or dial 911