Since drinking-and-driving is already a no-no, two-time DUI loser Councilman Zack Reed feels qualified to lead the effort to ban another menace to motorists: driving while texting.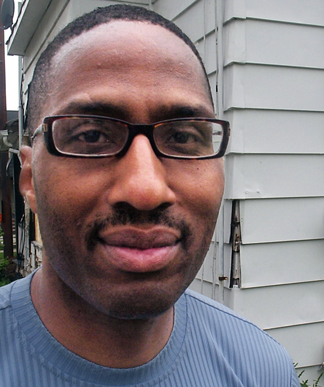 Call it Zack's Law, if you're so inclined. That's what he would want. After mostly favorable discussion Wednesday morning at Council's Public Safety Committee meeting, Reed told Vice Chairwoman Dona Brady of Ward 19 that there's no reason why the legislation — urging state officials to pass an outright ban and for city cops to start ticketing motorists now — couldn't be put up for a vote next Monday … "my birthday," Reed reminded his non-Facebooking colleagues. Brady told Reed that Council's Legislative and Finance committees would have to meet on the matter first, so don't count on it.
Reed no doubt was hoping to get the new law on the books in time to announce his campaign to run against a fellow incumbent later this year, now that Council President Martin Sweeney's redistricting plan has chopped Reed's Mt. Pleasant and Brian Cummin's Old Brooklyn into Braunswager. But he'll have to let the process — honey-slow for minority-camp dissenters — drip by.
It looks like it's heading for passage, if that makes him feel any better. Eight states have already banned texting at the wheel, noted Safety Director Martin Flask, five of which have outlawed all cell phone use at the wheel. The penalties: $100 for the first offense; $250 for the second; and up to $500 for each successive violation.
"This device right here," said Reed, flashing his cell phone around, "is actually killing people." He noted how 2,600 people died in one recent year due to cell phone use while driving, and 330,000 were injured. And Flask expanded on that. "Surely it happens far more frequently than we can estimate," he said.
Though apparently supportive of the effort, Councilman Kevin Conwell, chairman of the committee, asked how an officer could tell if a driver is texting and not just dialing a number for a cell phone call. Reed didn't have an answer: "That's the reason there's has to be a state ban on all of it."
Collinwood Councilman Mike Polensek wondered aloud how this did anything to make Cleveland a better place to live. "I'd rather hoodlums be texting each other and not robbing each other on the street." Um, yeah.
But Reed emphasized how many of the text-loving youngsters causing troubles in his ward use texts to facilitate easier ground shipments. "There's certainly situations where you know something funny is happening," he said, "and it gives [police] the chance to go and subpoena these phone records. It's a tool to be able to charge them with something even more."
A-ha. Meanwhile, Councilman Joe Santiago spent at least 20 minutes buried to his neck in his own cell phone during the meeting. Any cop, from any distance, could have seen that he was texting.
But at least he wasn't at the wheel this time. Santiago, who added his name as a co-sponsor at the meeting, had just told the tale of how he had road-tested the texting-and-driving issue just the other day.
"I compare texting-and-driving to being a drunk driver," said Santiago, trying (but failing) not to shift his eyes to Reed for a second. "I tried doing it and wound up in the other lane."
That would be called the Fast Lane, sure to make you lose your mind. — Dan Harkins