The decrepit plaza at the corner of West 117th Street and Clifton Boulevard was demolished last fall, paving the way for ..."some" sort of development. More recent news, however, provides several details and puts the renowned
Fifth Church of Christ Scientist
in the cross-hairs of Carnegie Companies' planning.
The development company's plans were publicly released today by way of Neighbors in Action, a citizen group trying hard to work with all involved stakeholders for the best possible future.
The group's leader, Jeon Francis, says anything resembling "best possible" is still far off.
He and the group have attempted to work with Councilman Jay Westbrook, who represents the neighborhood, to no avail. Short-term requests were denied. There is, however, the promise of new leadership by way of revised ward lines to consider. How that affects the development remains to be seen. (A vote is expected tomorrow.)
What the current Shoppes on Clifton plans reveal is an expanse of parking, several proposed retail slots and utterly no Fifth Church of Christ Scientist. Demolition of the city-owned church is a hot topic for conversation as these plans move ahead. Westbrook has said recently that some sort of public meeting may be scheduled for sometime in April, though no details are available yet. Sources have a Giant Eagle Express homing in on the church's site. No commercial names accompany the development plans, however.
Additional working meetings are expected in the coming weeks, wherein developers will continue to flesh out this approach.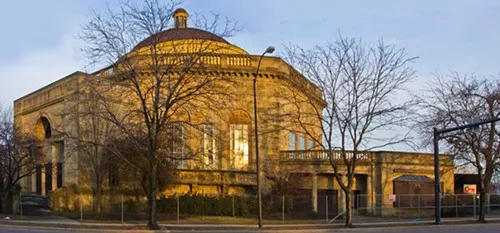 NEIGHBORS IN ACTION
Fifth Church of Christ Scientist