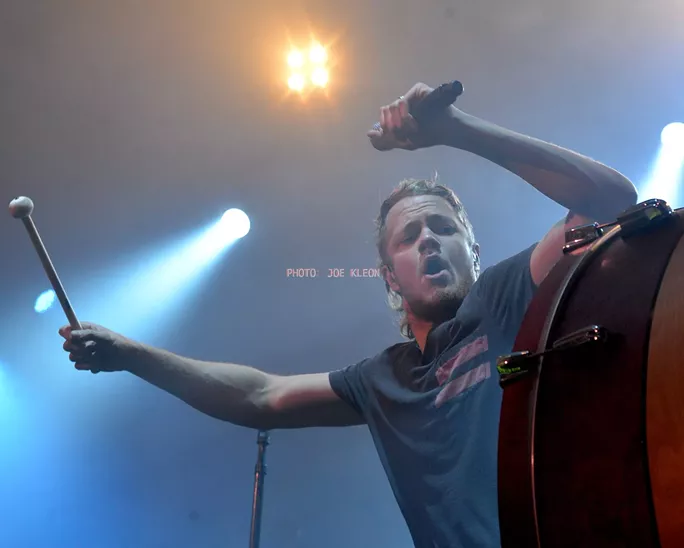 20 slides
Dancing throughout last night's sold out show at Jacobs Pavilion at Nautica, Imagine Dragons' lead singer Dan Reynolds carried the show from start to finish. The band's new album, Night Visions, is filled with songs about emotional struggles, and Imagine Dragons played those songs as pure rock 'n' roll numbers with steady backbeats, techno-style bass-lines and lots percussion. This made for a great show because it sounded raw and natural.
Reynolds constantly kept the crowd engaged. In between singing and dancing, he would play percussion and drums. His voice sounded great as he would sing softly and then loud as the music got more intense. The rest of the band sounded great as well and the guys were in sync with one another and even switched instruments.
On numerous occasions, Reynolds addressed the audience and said the band was thrilled to be in Cleveland and blessed to be performing. He also also asked the crowd to sing-a-long to songs like "It's Time" and "On Top of the World" among others.
The special effects of smoke and loud explosive noises were on point with the music and nature videos continuously playing in the background. This gave the show a visual dimension. The band at one point dedicated "Demons" to its dear friend Tyler who passed away from cancer. They performed acoustically and Reynolds sang with lots of emotion.
The show stopper was definitely when the band played its smash hit "Radioactive." The crowd went absolutely nuts for the song. And the band went into overdrive when playing it.