Page 2 of 2
Gateway 105 Farmers Market
Gateway 105 is a direct response to Cleveland's food deserts. By helping to sell locally grown food, smoothies, plants and soap, it gets more Clevelanders access to fresh groceries. Live entertainment, health screenings and cooking demonstrations make this an educational event, too.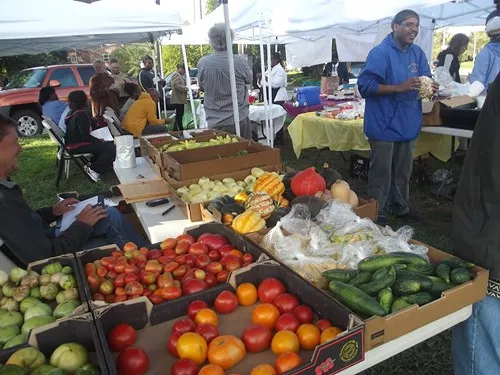 Downtown Farmers Market
Right in the center of Cleveland life, the Downtown Farmers Market takes place at Public Square in June, and at 5th Street Arcades until May 30. Last summer, there was a full schedule of live singers every week until the end of October. Pack up a blanket or a couple of chairs, and enjoy the music while munching on some healthy eats.
West Side Market
Sure, it's not a traditional farmers market. But, that doesn't mean it shouldn't be on this list. With a massive indoor vendor area, you can get almost anything you'd need (food-wise, at least). Plus, as the winner of this year's Best of Cleveland Best Farmers Market award, you know it's always a good place to stop.