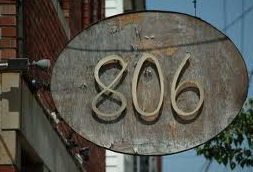 Last spring we chronicled the problems that arise in Tremont when seasonal visitors start dropping in on the neighborhood's bars to ensure that the beer taps and glassware are functioning properly.
Many complaints involved the 806 Wine Bar on Literary Avenue, where the stereotype of erudite merlot-sipping weenies is replaced by scenes more closely resembling a Real World cast party. (Among the highlights witnessed by neighbors: a young woman having marital relations with a traffic cone.)
But in February, 806 was evicted from its space, prompting the owner of the liquor license to consider selling to a group with plans for a high-end taqueria. If a recent license-renewal hearing at City Hall is any indication, that deal won't go down smoothly.
The problem, according to councilman Joe Cimperman: The new group, the Justin Hughes Corporation, is actually a front organization for landlord Tom Leneghan, who also owns the Treehouse bar on the next block. According to Cimperman, when Leneghan owned the wine bar from 2001 to 2008, it was even more raucous than it is now.
And it's plenty bad now, he adds.
"Other operations let out around the same time," says Cimperman, "but we weren't getting the same complaints. There's not the severity anyplace else like 806 Literary."
Meanwhile, the lawyer representing the license holder — moonlighting assistant county prosecutor Michael Dolan — tried to show that the complaints were few and far between, and not attributable specifically to 806. Assuming the liquor license is renewed, the decision over its transfer goes to Cleveland City Council for additional griping. Cimperman says he'll oppose the move forever.
"I wish instead of fighting, they would come back with honest answers with how they're going to address this," he says. "I've spent more time on this liquor license than any other, and I have half the liquor licenses in Cleveland in my ward."
If Cimperman succeeds, thirsty visitors to Tremont can take heart that there are still 672 other fine establishments within walking distance, all of them happy to serve you delicious alcohol products.