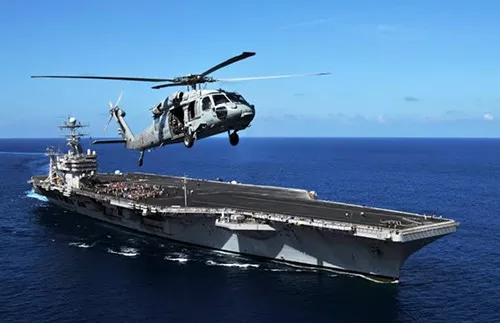 Now and then, the U.S. Navy sends along updates as to how local men and women are doing in their service. We're always pleased to relay them to the community.
Petty Officer Terrence Owens, a four-year veteran and Boatswain's Mate, was recently honored as a USS Abraham Lincoln "Warrior of the Week." The purpose of the honor, as the Navy's Office of Communications explains, is to publicly recognize outstanding individuals from ship's force and contractor organizations who have made a significant contribution toward reaching USS Abraham Lincoln's refueling complex overhaul goals.
Owens, a Cleveland native, helps preserve the ship's decks and other surfaces against the corrosion of salt water and he is skilled in small boat handling and seamanship.