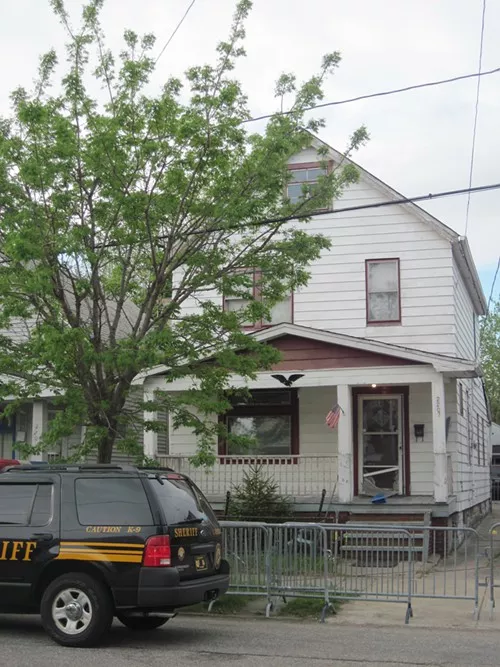 ERIC SANDY/SCENE
2207 Seymour Avenue
Police have closed Seymour Avenue to traffic, citing preparations for tomorrow's demolition of Ariel Castro's house. Electricity to the home was cut on Monday.
Getting rid of that hellhole has always been the plan, given the stunningly heinous crimes that went on in there. Awesomely, the bill for the demo was passed along to the monster himself. He paid $22,268.83 to the Cuyahoga Land Bank for tomorrow's event.
As for the future of the property, no one's talking. Ideas pitched to city stakeholders have included a public park or some sort of historical marker.
Leave your suggestions for the land's next use in the comments section below.