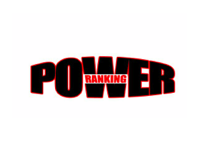 A weekly roundup of the top newsmakers around town.
1. Ohio: New York Times stat guru Nate Silver says it's 50-50 whether Ohio decides the election. It's also 50-50 whether we earn the nation's undying scorn for the next four years for making the wrong decision.
2. Zack Reed: The coolest councilman in Cleveland nonchalantly brushes off Carl Monday's inquiries into whether he hired a girlfriend as an assistant and subsequently harassed her. Monday last seen cradling trench coat in fetal position.
3. Jews of Cuyahoga County: Split over supporting Sherrod Brown, a Democrat, or Josh Mandel, a hometown east side Republican. Also still split on whether Koufax or Greenberg has a better bagel, which is more interesting.
4. Watson: The IBM supercomputer of "Jeopardy" fame will make a temporary home at Case Western Reserve. Students plan on using it to figure out how to get girls to attend their parties.
5. Grady Sizemore: The oft-injured center fielder officially becomes a free agent. Welcomes the opportunity to rejoin the Tribe for $5 million, as long as he doesn't have to play a single game.