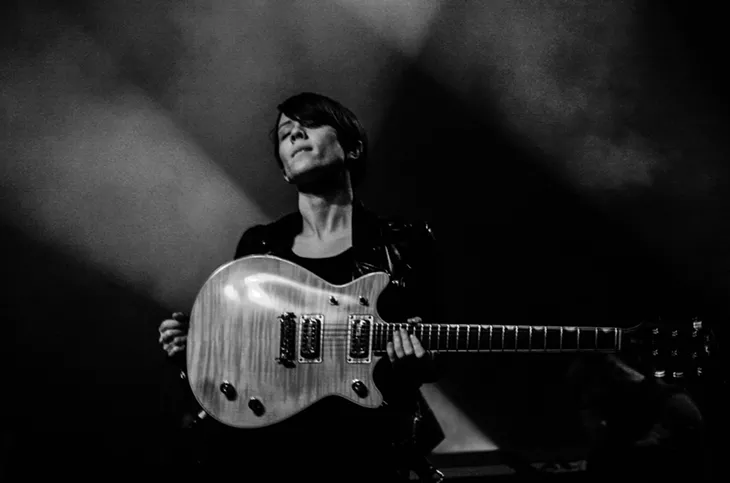 Tegan and Sara Performing Last Night at the Masonic Auditorium
Last night at Masonic Auditorium in a concert that was originally scheduled for the end of 2013, Tegan and Sara effortlessly welcomed the crowd in as a part of its family. After 10 years in the industry, the pros were quite dynamic; each part of the concert could have stood on its own. The concert featured a bit of everything: unplugged songs, comedy, sing-a-longs and mini dance parties.
Fans cheered just as loudly for new songs from Heartthrob as they did for tunes from older albums such as The Con, So Jealous or Sainthood. The duo sounded especially sharp on tunes such as "Drove Me Wild," "Back In Your Head," "Walking With a Ghost" and the recent hit, "Closer." What sets a Tegan and Sara concert apart is an atmosphere that could capture anyone's heart at any moment. It's at the center of what they do and it shows. During the show, the sisters remarked, "The one thing that doesn't change over the years is the audience." They have mastered the ability to show genuine individual love to an auditorium full of people.