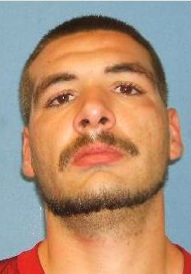 A Willoughby man who believed he could only be charged with burglary if he committed the crime at night has pleaded guilty.
On June 26, James Blankenship, 22, pleaded guilty to a reduced charge of breaking and entering into his mother's home against her will.
According to police, Blankenship's mother found her son attempting to break into her home through a first floor window earlier this month.
The young man had not been welcome in his mother's home for approximately three months, nor did he have any possessions on the premise, police said.
Upon being discovered by his mother, the accused fled the scene. A neighbor alerted the police that he had witnessed a man running behind a nearby home. Blankenship was discovered hiding in a crawl space not far from his mother's house, police said.
At the time of the crime, the accused told officers he didn't think he could be arrested for burglary because it was not nighttime.
Despite his misconception, Blankenship soon realized that people can, in fact, be arrested during the daytime for burglary.
He was fined $100 and sentenced to 180 days in prison with a total of 120 of those days suspended.
Correction: Blankenship pleaded guilty to a *reduced charge* of breaking and entering into his mother's home against her will. The original statement said Blankenship pleaded guilty to the charge of breaking and entering.