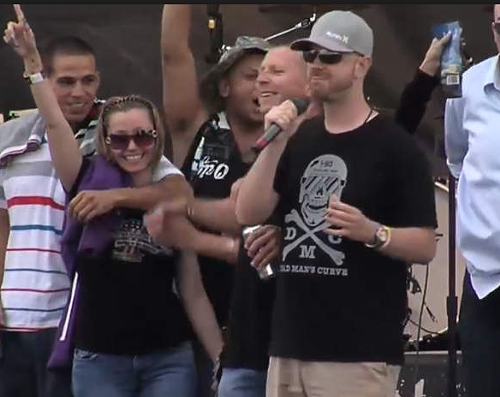 Fresh off a legal battle against the city of Cleveland and a particularly ambitious Cleveland cop, Shane French, aka Rover, gets this bit of good news: Not only did RoverFest sell out again, but it sold out in just 11 minutes.
With construction going on down by Voinovich Park, where the event was held last year, Cleveland suggested a nearby parking lot, which as Rover notes, doesn't sound terribly fun in the July heat.
Instead, RoverFest will be packing up and heading west to Lorain and Black River Landing on July 26. Over 10,000 will be in attendance at $25 a pop.
Lorainites were among the hundreds of ticket buyers who came out to the live sale events June 4 and they were excited that RoverFest is coming to the city, Rover said. Black River Landing is well used, he said, but the Lorain-area ticket buyers had a sense of pride and excitement that RoverFest will highlight the city for more people.

"Everyone that I've talked to was — ecstatic would probably be an understatement," Rover said. "The site, I think, is fantastic. It's a really beautiful area and I think it's great. It's exactly what we wanted to do."
How amped is Lorain?
The Lorain Port Authority already has gotten calls for tickets, hotel rooms and questions about boat dockage, said Port Executive Director Rick Novak.

Anyone gonna invite Officer Kinas?