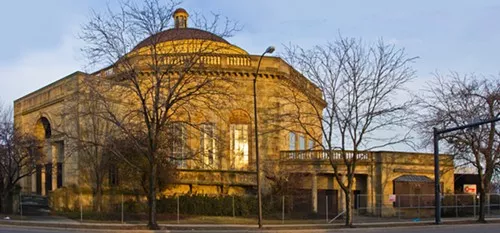 The ongoing saga of Fifth Church of Christ Scientist - a years-long struggle to keep the building intact and, eventually in use - continues this month with two prospects reportedly signalling interest to repurpose the place.
The gist of this latest proposal is to convert the church into a state-of-the-art fitness and wellness facility. As a marquee item of interest, the prospects have mentioned rock-climbing as one major aspect of the project. Here's Jeon Francis, spokesman for Neighbors in Action, with more:
In addition to rock climbing, the center would offer yoga, massage, a large collaborative workspace encased in glass with a dynamic view of the rock wall (patrons may enjoy this quiet space for studying, meditating, reading, congregating with others, or WiFi), and a juice bar and café, empowering and teaching healthy living activities and programs to everyone ranging from school-age children and young families to single people and older adults of all sizes.